RPG Weapon Icons
I'm excited to be releasing this set of vector icons!

The full set of 49 icons includes a wide array of swords, bows, cudgels, maces and various staffs. I've included the original vector source files so that you can use them at any resolution, as well as pre-rendered bitmap versions at a handful of other useful resolutions.

The full set of icons is as follows: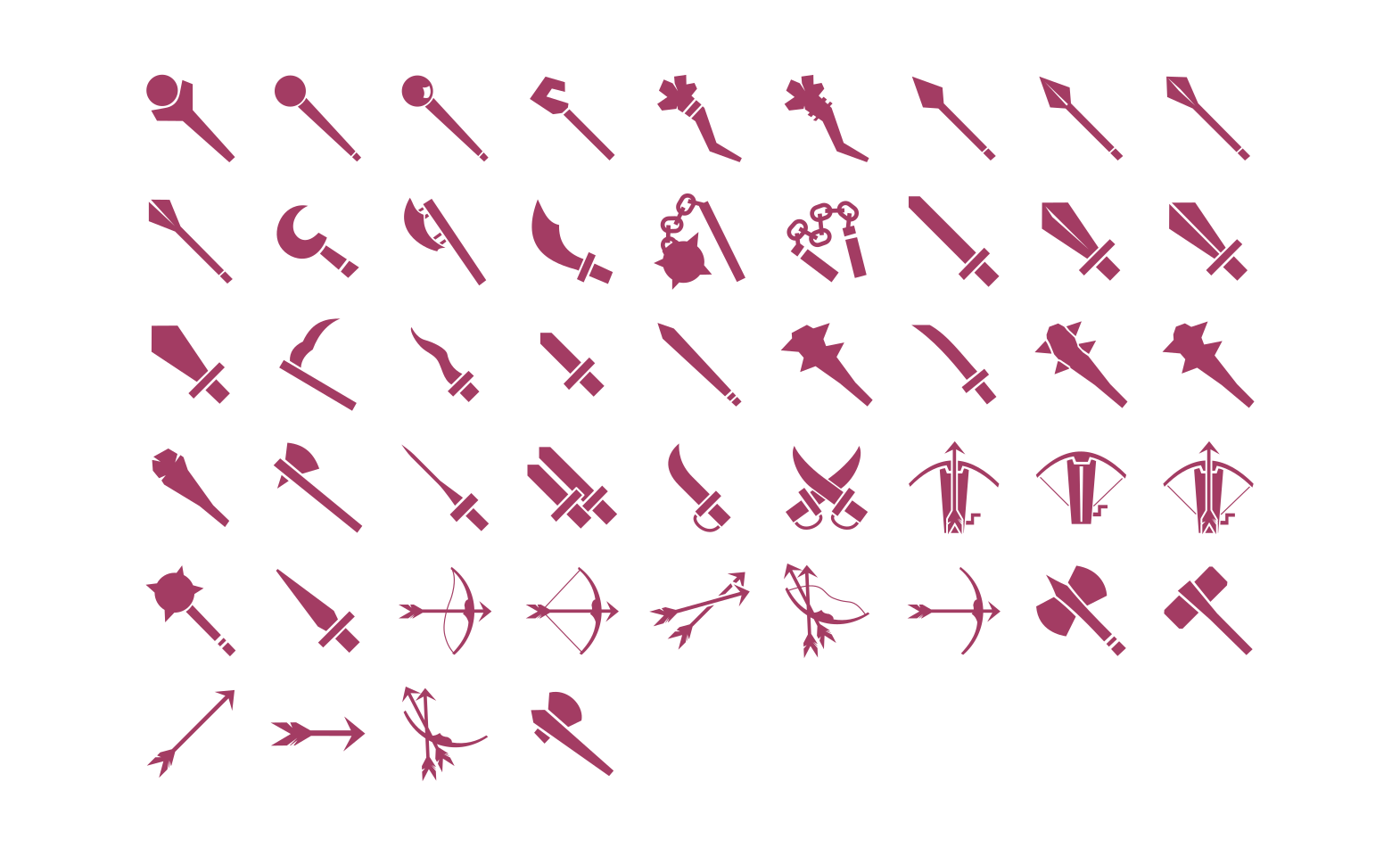 Both black and white versions are included, and if you're using the SVG variations (or loading them as sprites into a game engine) then the light versions can also be easily colourized.
If you'd like to use this pack and want to see new weapons or variations added, let me know in a comment below.
Happy developing!